Rev. Kolby Golliher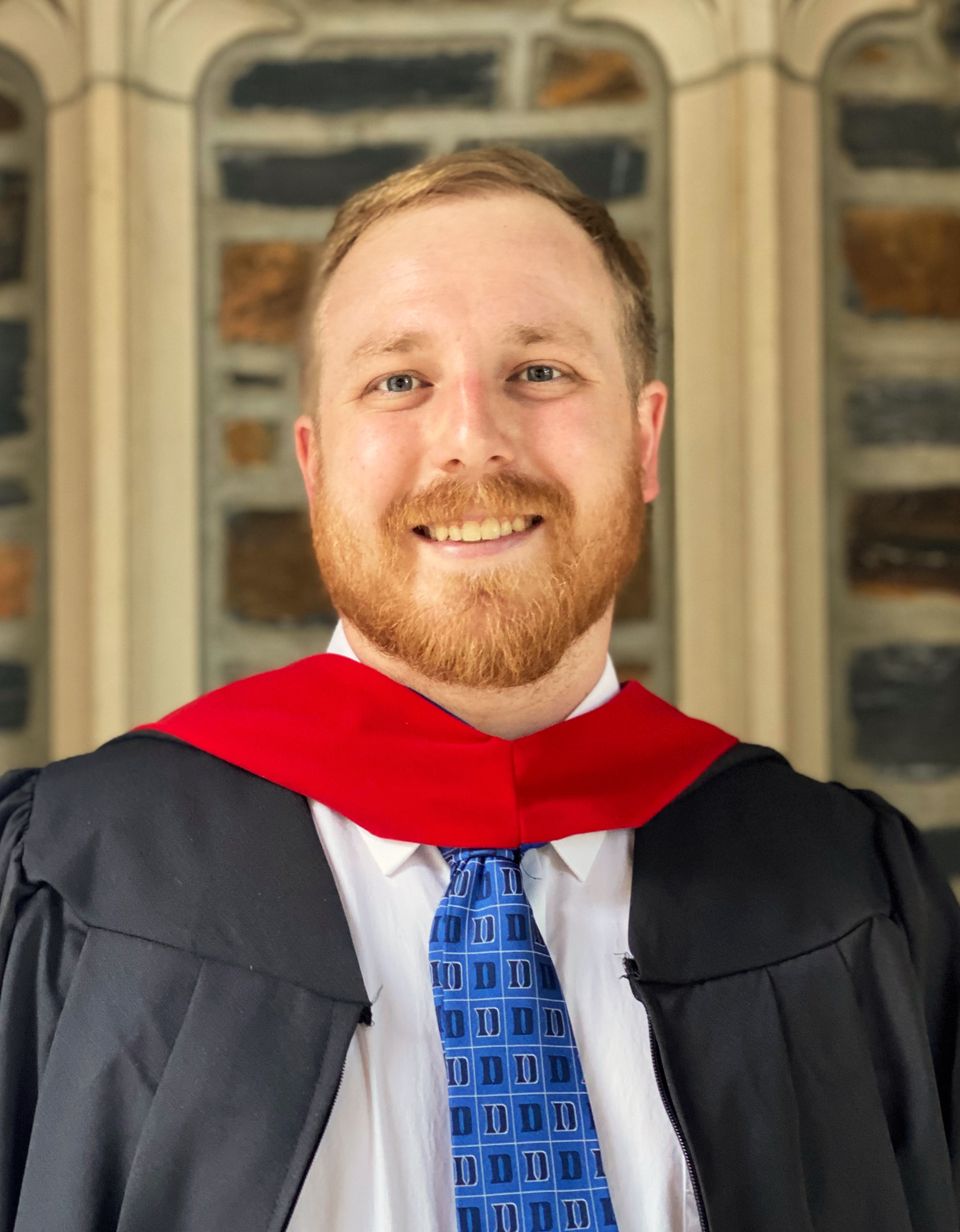 Pastor Kolby graduated with a Master of Divinity from Duke Divinity School in May 2022. He is a Florida native, having spent his childhood in Okeechobee, his youth/teenage years in the small beach town of Sebastian, and his college years at the University of Central Florida in Orlando.
He and his wife, Hannah, have been married for three years. She is in the Biomedical Sciences PhD program at the University of Florida with a focus in genetics.  Go Gators!  They have an adorable Goldendoodle puppy who loves hiking and playing fetch.  His name is Karl Bark, after the great 20th century Swiss theologian Karl Barth. They also have two adorable kittens, Marie and Rosie, named after the brilliant scientists Marie Curie and Rosalind Franklin.
Kolby has been serving in various ministerial leadership capacities ever since God called him to preach his first sermon his senior year of high school.  He is especially interested in collaboration and missions -- discerning together where the Holy Spirit is moving in our midst. Kolby has a passion for making disciples of Jesus who make disciples; for discovering and implementing new and ancient spiritual practices that help people to connect to God, themselves, and one another; for working to end racism wherever it exists; and for helping churches build thriving new relationships with increasingly diverse neighborhoods.